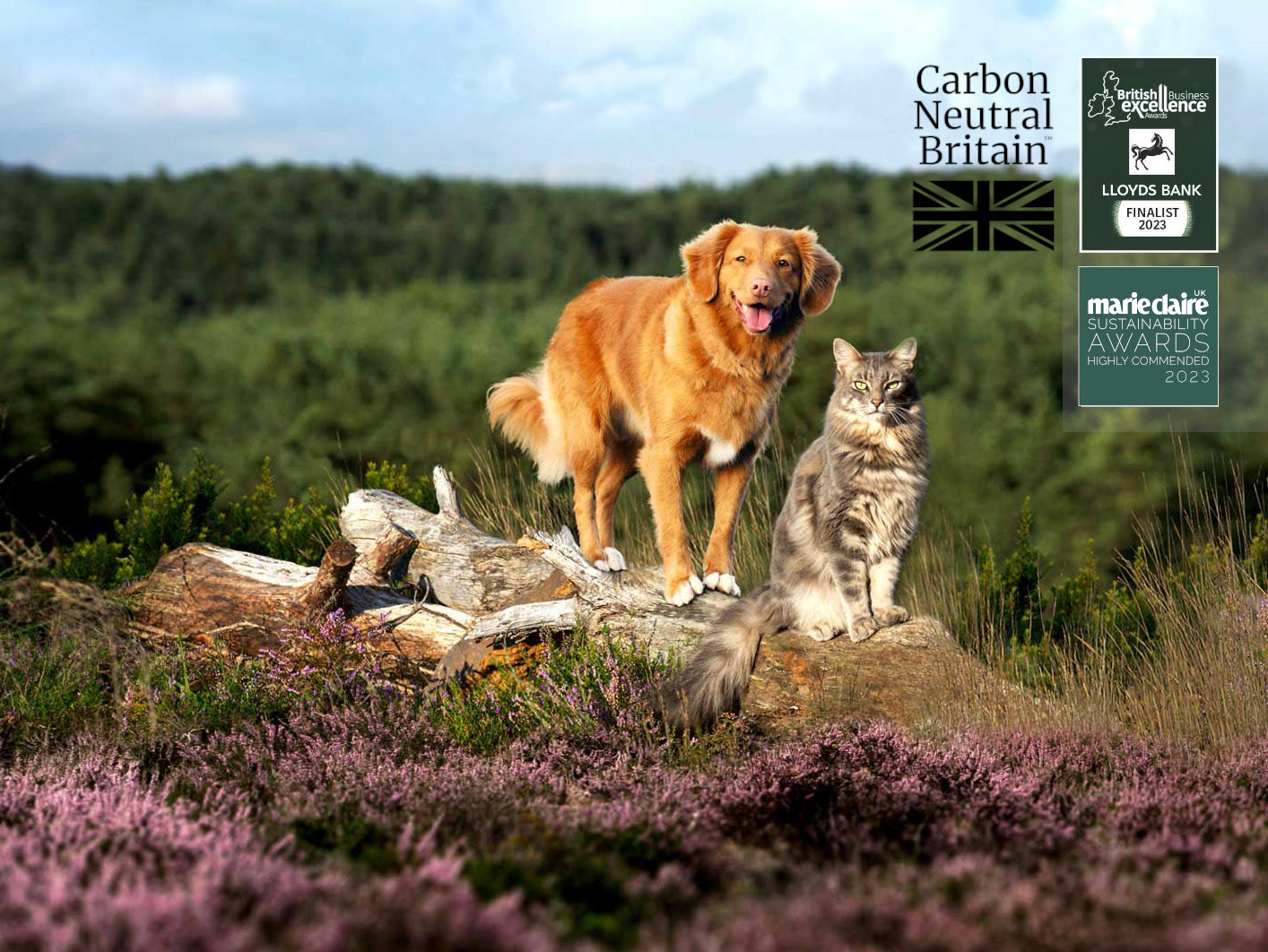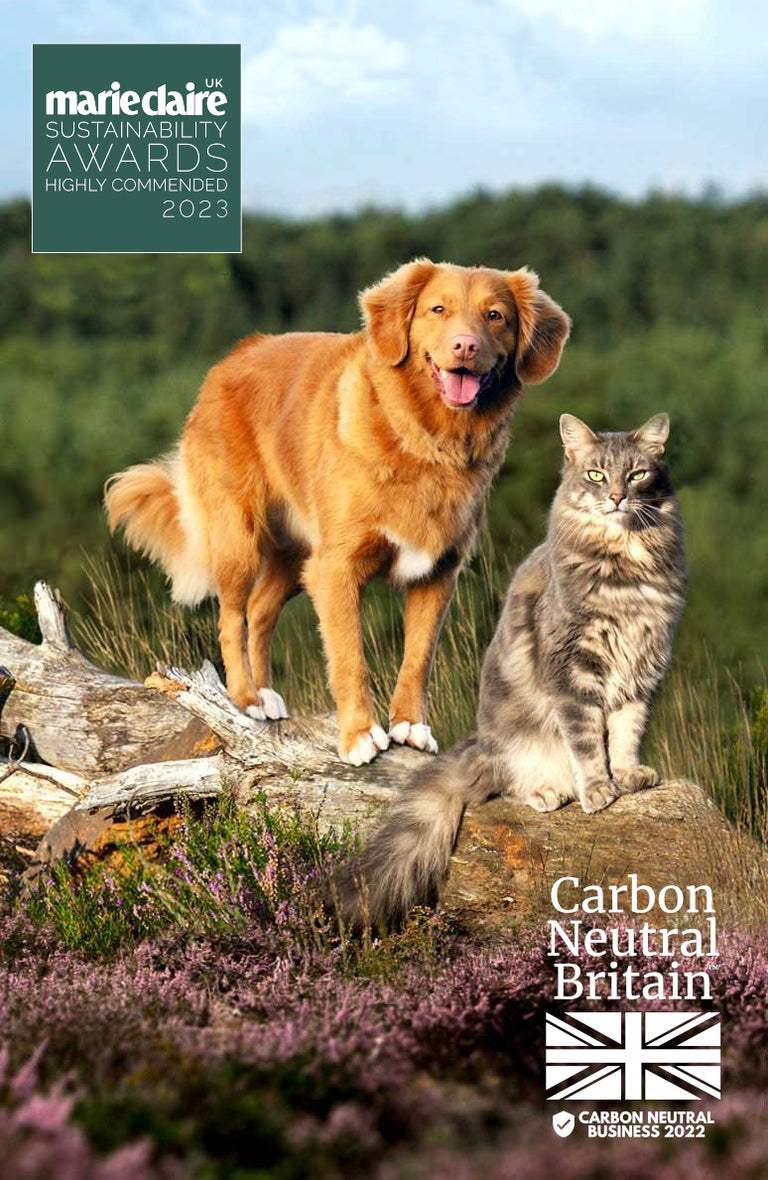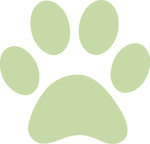 WHO AM I ?
Some call me Green Superhero, thanks to my genuine, natural biodegradability, but that is just the start because I 'm nothing less than a game-changer in the poop field!  The long-awaited guilt-free answer to your pet's daily end-product needs!
I am famous for my strength (essential in avoiding 'oops moments!'), how easily I open (no licky-fingers) and close thanks to handles (rarely seen on rolls), how my fun camo-print disguises the load, and the way I keep any whiffs safely sealed inside. As I am officially certified TUV Home compostable, I have the superpower to break down naturally in the UK climate within 3-6 months. Even better, as I decompose, unlike my 'degradable' (sometimes incorrectly called biodegradable) peers, I do not create microplastics - Weee! ♡ While I'm not one to blow my own trumpet... It's not just my inventors who think I'm the dog's…erm…whiskers… I've been blessed with great feedback and multiple awards to prove it too. My qualities and value speak for themselves, and once you try me, you won't go back, guaranteed ;)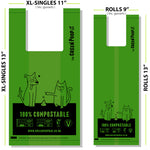 •    Naturally BIODEGRADABLE
        •    Home compostable certified 
        •    Made with sugar and cornstarch
        •    EU EN13432 and TUV tested
        •    NO chemical additives D2W or EPI
        •    Strong -18 microns thick
        •    Dark & opaque with smart print
        •    Handy tie and carry handles
        •    Two options to choose from
        •    Easy to remove sticker on rolls
        •    Box and cores made of cardboard
        •    Easy-peasy to open
        •    Unscented just natural
        •    VEGAN friendly
        •    NEW 2-in-1 eco-packaging
SHOP NOW
BEST CHOICE FOR PLANET - PLASTIC-FREE made with unique sugar and corn starch blend, they are naturally biodegradable, EU certified and tested to decompose within 3-6 months (even in home compost!) Making them the best eco-friendly poo bag available. Specially designed for dog and cat owners to make the stinky job easier and Mother Earth happier! EU EN13432 certified and TUV OK Home compostable approved.
TRUE LABOR OF LOVE ♡ - Designed by a group of pet owners (incl. a crazy cat lady) we know what fellow pet owners require! Taking the most desirable poo bag specs, we created our own bespoke GREEN POOP BAG - the best bag ever - guaranteed! :) 
ENVIRONMENTAL movement - We are deeply passionate about protecting and keeping our planet green and happy. Therefore, we donate a percentage of our profit to a charities who are helping to change the laws in UK and worldwide to eliminate the environmental and waste crisis!
By purchasing our GREEN POOP BAGS you become a part of this amazing movement as well = YOU ROCK! Thank you from us and your → MOTHER EARTH ♡ 
SHOP NOW
OUR STORY

It was summer 2019 when our creator Denise took a leap of faith… She simply had to make a change because she felt not enough was being done to help in past and present for future of our planet! After months of researching, designing, and building resilience against 'sensible' advice - the very first batch of us truly-planet-protecting poo bags was born! While the timing of the launch couldn't have been more challenging, thankfully the urge to join others in creating positive impacts and protecting the environment from more harm was stronger than any obstacle found in the way. The word spread fast about our existence, witty personality, and abilities to make the stinky job easier and the planet happier and so our GREEN POOP BAG family started to grow.  We now have a wonderful family of supportive, like-minded superheros working together to do good. But the story doesn't end here… You might think we are just one poo bag for a man, but we are actually part of a giant leap for mankind!  So stay tuned! ;)